Our Team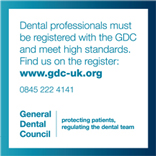 Whitestar Dental Care offers both NHS and Private dentistry to the entire family.
All our dentists adhere to the rules governing the profession under strict guidance from the General Dental Council (GDC) "Standards for Dental Professionals".
Dentists
Dr Sharminder Bansal
BDS Lond 2003
GDC No. 82461
Dr Bansal graduated from the King's College London GKT School of Medical Education in 2003.
In addition to having a vast experience of general dentistry, Dr Bansal has keen interest in dental implants, cosmetic and aesthetic dentistry and short-term orthodontics.
Dr Bansal regularly undertakes postgraduate courses. He believes in providing the very best and up to date care for all his patients.
Languages spoken includes English, Panjabi, Hindi, Urdu.
Dr Roopdeep Takkar
Statutory Exam 2008
GDC No. 141659
Dr Takkar completed a post Graduate Diploma in Clinical Dentistry (2007) with Distinction at Queen Mary University London, she is a General Dentist with special interest in cosmetic dentistry, tooth whitening, oral health education, prevention and treatment of gum disease.
Dedicated to providing patients with high standards of dental treatment, Dr Takkar treats every patient with dignity and respect.
Dr Takkar tries to create a relaxed informal atmosphere when treating patients, listens to patients to understand their needs and actively participates in dental awareness camps for educating parents and preschool children on prevention of dental caries.
Languages spoken includes English, Punjabi, Hindi and Urdu.
Dr Sachin Patel
BDS Birm 2009
GDC No. 177540
Dr Patel qualified in 2009 from Birmingham Dental School. He aims to provide minimally invasive dentistry improving a patient's oral health while making their visit as comfortable as possible.
Dr Patel practices general dentistry as well as a wide range of cosmetic treatments including whitening, cosmetic fillings and braces to align your teeth.
Dr Patel has a keen interest in orthodontics and provides both fixed braces and clear aligners from a range of systems including six months smiles, quick straight teeth and clear smile braces.
Dr Harneet Mann
Statutory Exam 2007
GDC No. 156832
Dr Mann received BDS in India in 2002 and completed her vocational training in London following Statuary Exam in 2007. She covers all aspects of dentistry and finds interacting with patients and putting nervous patients and children at ease the most rewarding.
Dr Mann is committed to offering clinical excellence in a friendly, relaxed, comfortable and professional environment.
Over the years Dr Mann has cultivated a particular interest in crowns, veneers, composite Bonding, teeth whitening, white fillings and continues to expand her skills in Aesthetic and Restorative Dentistry.
Dr Lyudmyla Allibone
Statutory Exam 2013
GDC No. 140939
Dr Allibone qualified in Kiev in 2003 and is committed to further education and development.
In 2012 Dr Allibone received the Diploma of Joint Dental Faculties from the Royal College of Surgeons in Edinburgh. The Diploma serves as a valuable demonstration of achievements in several postgraduate skills.
Currently r Allibone is undertaking professional training in Aesthetics and Rejuvenation to become a Cosmetic Clinician.
Dr Allibone wants to help patients overcome their dental fears and relax, and also to enjoy their beautiful teeth and smiles. It is important to her that patients are comfortable and to ensure that they are getting the best dental care possible.
In her spare time Dr Allibone enjoys hiking, cycling, camping and is a thrill seeker of healthy food, lifestyle and frequent user of the gym.
Dr Minul Shah
BDS Birm 2010
GDC No. 192124
Dr Shah qualified from the University of Birmingham in 2010 and has continued to work in general practice since.
Dr Shah is a member of the Joint Dental Faculties at the Royal College of Surgeons. She joined Whitestar Dental Care in 2016 where she continues to provide professional care to her patients.
Dr Dorina Contor
DMD Bucharest 1998
GDC No. 261519
Dr Contor qualified in 1998 and has been working in dentistry since then enjoying all restorative and surgical procedures and taking pride in her work. Dr Contor aims to create a relaxed environment for her patients.
She is committed to self-improvement, appreciates her role as a dentist in the community and takes pride in providing quality healthcare to NHS and private patients.
Dr Sana Rahim
BDS Cardiff 2016 MFDS RCPS 2018 (Glasg)
GDC No. 265192
Dr Rahim graduated from Cardiff University in 2016 and completed her Vocational training with the North East London Deanery.
Whilst working, Dr Rahim has also achieved an award for Diploma in Membership of Faculty Dental Surgery by Royal College of Physicians and Surgeons of Glasgow. At university, she also won the best bridge preparation prize.
Dr Rahim enjoys all aspects of dentistry but has a particular interest in oral surgery and cosmetic dentistry.
Dr Rahim also enjoys communicating with children and putting very nervous patients at ease. She strives to provide the best patient care with treatments to a high standard. She plans to undertake sedation and short-term orthodontics courses in the near future.
Apart from English, Dr Rahim is fluent in Urdu and Hindi, and understands Punjabi.
Periodontists
Dr Rajesh Alagarswamy
Statutory Exam 2005, MFDS RCS Eng 2005
GDC No. 100762
Endodontist
Dr Mitul Patel
BDS Kings College London KCL 2016
GDC No. 265006
Dr Mitul Patel began his working life as a teacher of biology and chemistry, gaining experience in both comprehensive and grammar schools.He transferred these valuable skills to dentistry by completing the accelerated graduate dentistry programme at King's College London where he was commended for his Endodontic and Oral Surgery skills. Furthermore, he was runner up in the Dentsply Clinical Skills competition for London (KCL).
Dr Patel ranked within the top 10% during Dental Foundation Training interviews and secured a place in the North West London scheme. At the end of year London Deanery Case Presentation competition, he was awarded 2nd place for his treatment of a multidisciplinary case which included root canal treatment and complex restorative work.
The following year Dr Patel progressed to Dental Core Training at The Royal London Dental Hospital, where he carried out Endodontic treatment using rotary instruments and a surgical operating microscope. Furthermore, he performed minor Oral Surgery procedures, which included the removal of more than 50 impacted wisdom teeth. Dr Patel was commended for his presentation during the London Deanery Case Presentation Day.
Dr Patel has completed a Masters degree in Endodontics at the UCL Eastman Dental Institute graduating with Merit, where he performed Endodontic treatment of complex referral cases with the aid of a microscope. Dr Patel has gained experience managing dental trauma, resorption, complex root canal anatomy, removing posts and separated instruments and carrying out vital pulp therapies. Dr Patel has a passion for Endodontics, which is portrayed to his patients.
Hygienists
Alexandra Nicolae
DMD Ovidius 2007
GDC No. 246470
Alexandra qualified as a Dentist in 2007 from Ovidius University in Constanta, south-eastern Romania. Being passionate of preventing and treating gum disease, she joined Whitestar Dental in April 2015 offering patients all range of hygiene treatments and oral hygiene advice in a friendly and professional way.
Niveditha John
DR. NTR University of Health Sciences 2018
GDC No. 253648