Our Team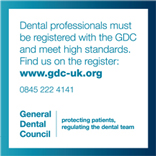 Whitestar Dental Care offers both NHS and Private dentistry to the entire family.
All our dentists adhere to the rules governing the profession under strict guidance from the General Dental Council (GDC) "Standards for Dental Professionals".
Dentists
Dr Sharminder Bansal
BDS Lond 2003
GDC No. 82461
Dr Bansal graduated from the King's College London GKT School of Medical Education in 2003.
In addition to having a vast experience of general dentistry, Dr Bansal has keen interest in dental implants, cosmetic and aesthetic dentistry and short-term orthodontics.
Dr Bansal regularly undertakes postgraduate courses. He believes in providing the very best and up to date care for all his patients.
Languages spoken includes English, Panjabi, Hindi, Urdu.
Dr Roopdeep Takkar
Statutory Exam 2008
GDC No. 141659
Dr Takkar completed a post Graduate Diploma in Clinical Dentistry (2007) with Distinction at Queen Mary University London, she is a General Dentist with special interest in cosmetic dentistry, tooth whitening, oral health education, prevention and treatment of gum disease.
Dedicated to providing patients with high standards of dental treatment, Dr Takkar treats every patient with dignity and respect.
Dr Takkar tries to create a relaxed informal atmosphere when treating patients, listens to patients to understand their needs and actively participates in dental awareness camps for educating parents and preschool children on prevention of dental caries.
Languages spoken includes English, Punjabi, Hindi and Urdu.
Dr Sachin Patel
BDS Birm 2009
GDC No. 177540
Dr Patel qualified in 2009 from Birmingham Dental School. He aims to provide minimally invasive dentistry improving a patient's oral health while making their visit as comfortable as possible.
Dr Patel practices general dentistry as well as a wide range of cosmetic treatments including whitening, cosmetic fillings and braces to align your teeth.
Dr Patel has a keen interest in orthodontics and provides both fixed braces and clear aligners from a range of systems including six months smiles, quick straight teeth and clear smile braces.
Dr Harneet Mann
Statutory Exam 2007
GDC No. 156832
Dr Mann received BDS in India in 2002 and completed her vocational training in London following Statuary Exam in 2007. She covers all aspects of dentistry and finds interacting with patients and putting nervous patients and children at ease the most rewarding.
Dr Mann is committed to offering clinical excellence in a friendly, relaxed, comfortable and professional environment.
Over the years Dr Mann has cultivated a particular interest in crowns, veneers, composite Bonding, teeth whitening, white fillings and continues to expand her skills in Aesthetic and Restorative Dentistry.
Dr Ponnuthurai Sivakumar
LDS RCS Eng 2017, NEBDN 2010
GDC No. 208395
Dr Ponnuthurai Sivakumar completed his National Certificate of Education of dental Nursing (NCEDN) during 2010. He gained his Licence of Dental Surgery (LDS) at the Royal College of London during 2017.
Dr Sivakumar is passionate about oral healthcare and education and has a positive commitment to the delivery of care to his patients.
Outside of dentistry, he enjoys travelling, spending time with family and friends and playing chess.
Dr Sivakumar speaks both English and Tamil.
Dr Mohammad Haris Mazhar
Dr Med Dent Szeged 2018
GDC No. 278756
General Dental Practitioner and Invisalign Full provider.
Dr Mazhar is a friendly, polite, outgoing person and able to get on well with people from all walks of life. He considers himself to be conscientious, kind, honest, hardworking and reliable. He has a keen interest in Preventive and Restorative Dentistry.
Dr Mazhar strives to provide high-quality ethical Dentistry and enjoys applying his artist touch to make sure that restorations look as natural as possible. Patients have described him as being friendly and kind with a great professional mannerism. Dr Mazhar always looks to advance his knowledge, attending courses and seminars, recently completing a course on short-term orthodontics. Currently completing his LLM in medical law and ethics.
Dr Sangeeta Tohani
BDS King's College London 2019
GDC No. 284429
Dr Tohani qualified from King's College London GKT School of Medical education in 2019.
Providing minimally invasive dentistry with a relaxed and friendly approach, she aims to improve the oral health of every patient and tries to ensure that their dental journey is as comfortable and enjoyable as possible.
Dr Tohani practices general dentistry with a keen interest in cosmetic treatments such as whitening, cosmetic fillings and clear braces to align your teeth using 'Six Month Smiles'.
Outside of dentistry, Dr Tohani is a classically trained dancer in Bharatha Natyam and enjoys spending time with family and friends.
Dr Iram Hayat
Statutory Exam 2014, BDS Pakistan 2007
GDC No. 252493
Dr Iram Hayat graduated from De'montmorency College of Dentistry, Lahore, Pakistan 2007, her hard work, self-motivation and determination enabled her registration with GDC as a Dental Associate in 2014 with completion of ORE.
Dr Iram offers the best possible care to all her patients keeping their best interests in mind. She has a friendly nature which helps her treat anxious patients without any problems. She enjoys all aspects of dentistry and believes in putting the patient's best interests first, while providing quality dental care with good ethics.
Dr Iram is passionate about delivering better oral health care while working in different countries (USA and Pakistan) in the field of dentistry.
Dr Iram is committed to continuing professional development and improving her knowledge and skills. She enjoys travelling and spending quality time with her family.
Additional languages spoken: Urdu, Hindi, Punjabi
Dr Shaikho Khalaf
BDS University of Bristol 2019
GDC No. 283371
Dr. Khalaf graduated from the University of Bristol in 2019 and completed his training in South-East London, where he became interested in minimally invasive cosmetic dentistry and facial aesthetics.
Dr. Khalaf enjoys improving the confidence of his patients through cosmetic improvements to their smile and face while ensuring patients are comfortable and at ease throughout their treatments.
In his spare time, Dr. Khalaf enjoys painting, playing the piano and reading. Dr. Khalaf speaks English and Kurdish Kurmanji.
Foundation Dentist
Dr Simren Patel
BChD University of Leeds 2020
GDC No. 290303
Simren graduated from the University of Leeds in 2020. She enjoys providing care for children through a warm and friendly environment. She aims to provide high quality treatment to all of her patients.
Dr Shun Bok Jeffrey Hui
BDS Queen Mary University of London 2020
GDC No. 290635
Jeffrey graduated from the Institute of Dentistry at Barts and The London in 2020.
Jeffrey believes in delivering the highest quality of care to every patient, while providing a comfortable and friendly environment that put them at ease.
Periodontists
Dr Rajesh Alagarswamy
Statutory Exam 2005, MFDS RCS Eng 2005
GDC No. 100762
Hygienists
Niveditha John
DR. NTR University of Health Sciences 2018
GDC No. 253648
Niveditha is GDC registered, with dual qualification as a Dental Hygienist and Dental Therapist.
She presently also works as a Paediatric Therapist and is pursuing Diploma in Paediatric Dentistry with Royal College of Surgeons, University of Edinburgh. She also holds the membership of British Society of Hygienists and Therapists.
Working as a Dental Hygienist, she mainly focuses on providing high quality care to her patients and educating them on how to maintain good oral health. Also, under the treatment plan from the dentist, she treats periodontal diseases to prevent it from progressing, which may lead to tooth loss. She is adept to treating many patients including those with implants, orthodontics, and crown and bridge work. Niveditha is able to treat different severities of gum disease and is comfortable accompanying a patient throughout their full course of treatment. She thoroughly enjoys educating patients in all aspects of their oral health and strives to ensure all patients leave the practice knowing how to achieve the most from their oral hygiene routine.
Away from work, Niveditha is happiest spending time with her family, loves to bake and enjoys travelling.